Users can create accounts by themselves
Users can create accounts (with the "Support User" user role) by themselves by clicking the
"signup for new User account" when the login screen is show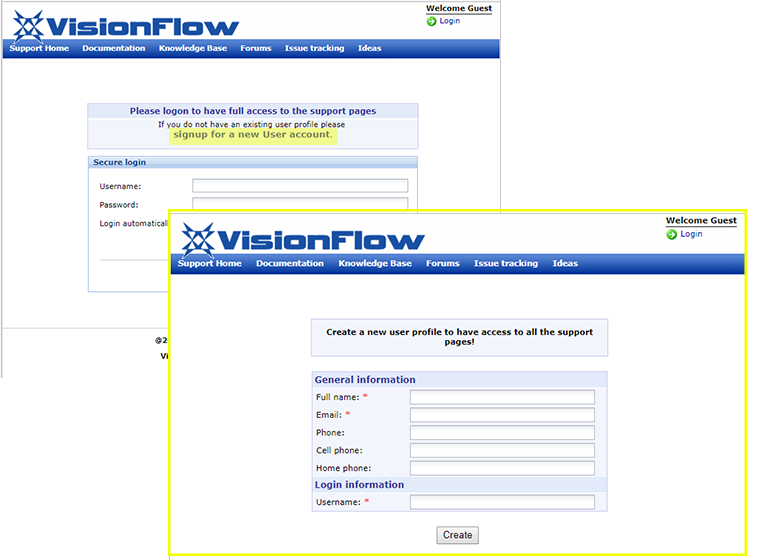 Users can also be created manually
Users that should be given access to the support center can also be created manually by creating users
of the type Support User in your account ("Company info" --> "Users"). When the user is created an email
notification is automatically sent out with the user login information.

Read more about how to Add and manage users here.