It is possible to merge one or more users. This feature is available in the "Actions"-menu in the Users panel.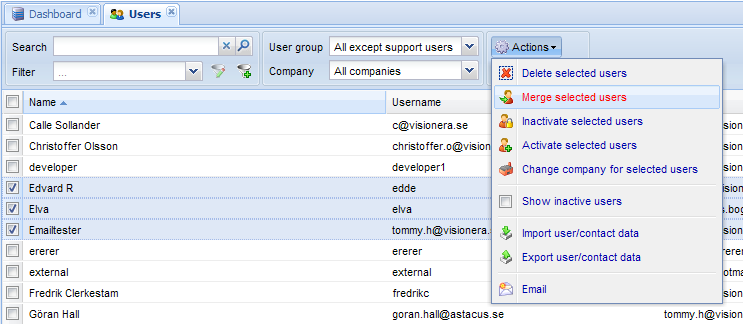 After ticking all users that should be merged you can select the "Merge selected users" option. Since the system doesn't know which of these users to keep after the merge a dialog will appear asking the user to select which user to keep when the merge is finished:

When the master user has been selected the system will merge all other users into this user. This means that all references to the other users will be replaced by a reference to the master user. All settings and generic fields will be compared and if the master user is missing a setting or field which has a value in one of the other users then this value will be copied to the master user. The email of the other users will be added as additional emails on the master user.