When creating/editing an article, you can add a link to a specific Config item that the subject of the article is related to.
In the edit knowledge base article page, there is a link opening a config item selector dialog: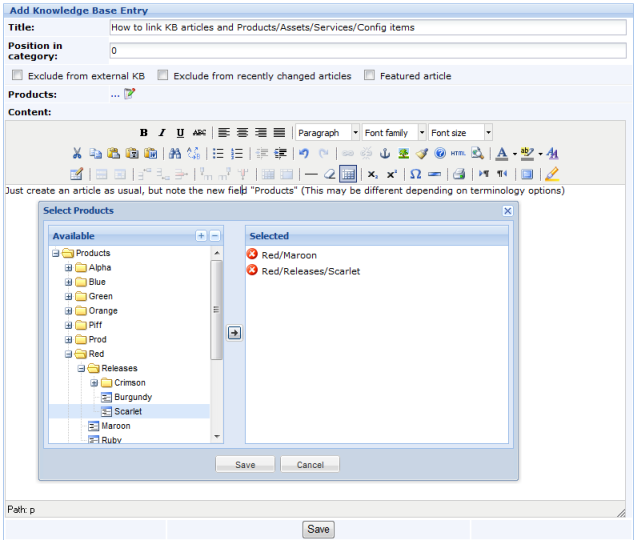 This creates links to the specified Config items from the article.
In the products page (General - Products, barring customised terminology), one of the subtabs on a config item is KB links, where you can see the KB articles related to the current config item. Click on a link to navigate to that knowledge base article.