It is possible to export user data to a Excel, PDF, CSV, RTF or XML file. This feature is available in the "Actions"-menu in the Users panel.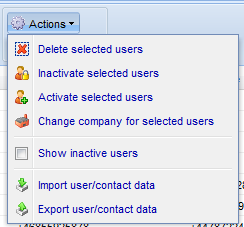 When selecting "Export user/contact data" this dialog is shown: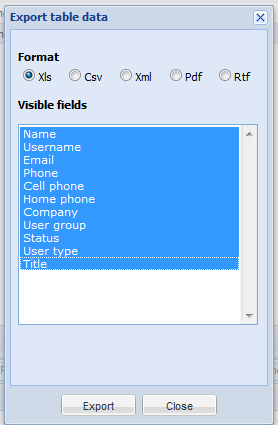 Just select the fields that you would like to export, the format and the click on Export.
Do you need to export more than the standard 20 items that are shown in the table you can select a higher number in the Show items drop-down. See image below.