Here you add/edit/delete a view for company fields, i.e. what field should be mandatory or just read access or read and write access.
You can create several company views, just name and save it.

You can add or click on an existing Company view configuration to edit it.
Here you can add fields you want to be visible, set access(read or read&write) and set mandatory or not.
As illustrated below: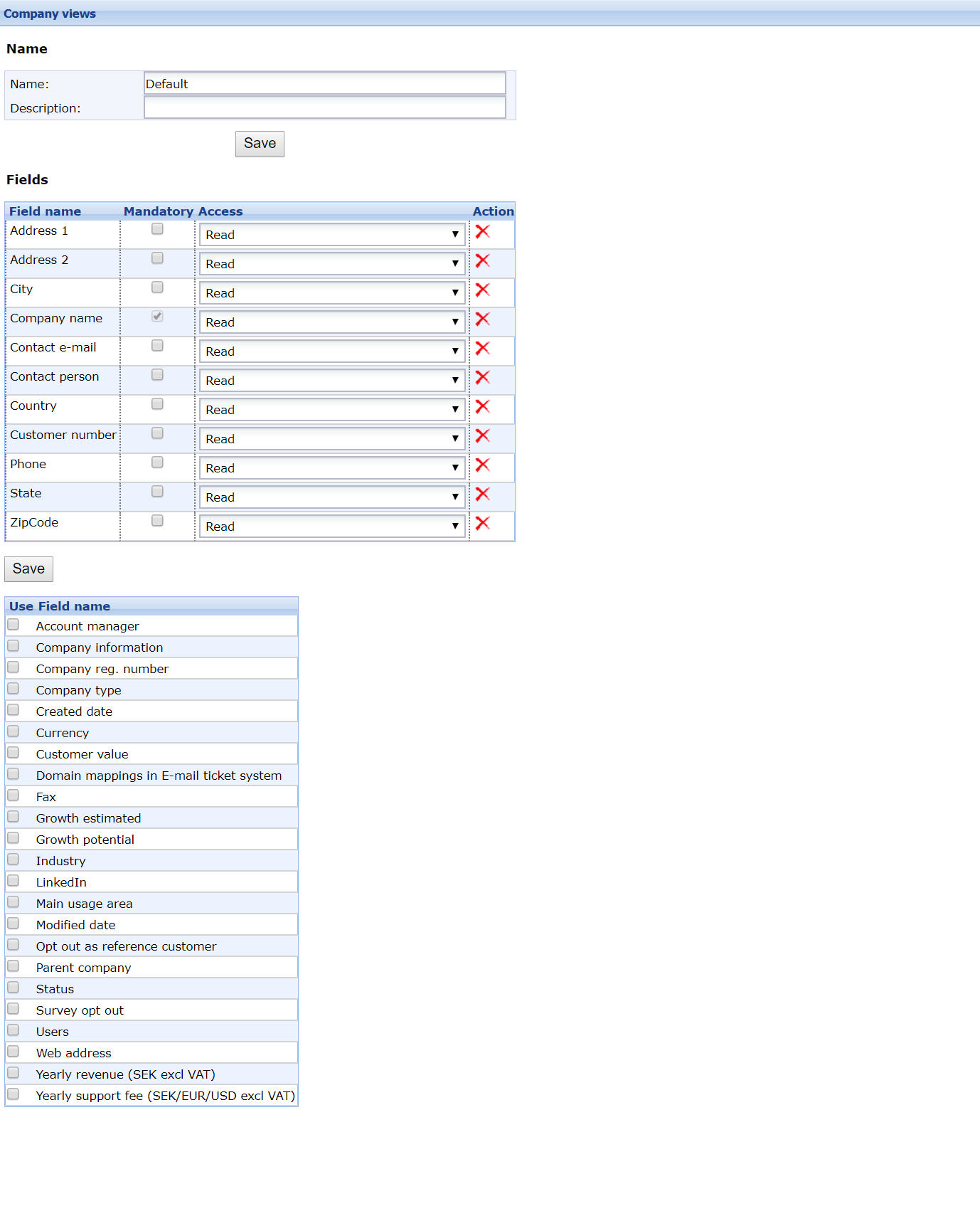 When you have created a Company view and want to use it then you might want to read about view rules here.